To Ban or Not to Ban
Posted on December 30, 2016 | Comments Off

on To Ban or Not to Ban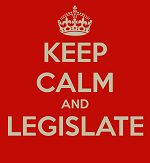 The turmoil around online gaming in the USA continues, as the opponents of legalized online gambling are trying to use the current political circumstances and flip the coin over to their side. Ten state attorney generals have addressed the Presidential transition team, namely Vice President-Elect Mike Pence with the urge to reinstate America's Wire Act from 1961 where all forms of online gambling would be banned except DFS (daily fantasy sports) and betting on horse racing. While President-Elect Trump has not yet expressed any attitude on this issue, the advocates of online gambling have already stepped up with counter arguments. Nevada Representative Dina Titus fought back with the same weapon also sending a letter to Pence explaining why online gambling should not be banned.
Currently, online gambling is legally regulated in three states: Nevada, New Jersey and Delaware while there are several other states interested in legalizing online gambling such as Pennsylvania and Massachusetts. Online casinos from these three states are the only fully regulated and legal USA Online Casinos where online gambling is allowed at the state level and regulated and licensed by a United States government body.
Restoration of America's Wire Act would ban online gambling on a federal level where only daily fantasy sports and horse racing would be legal in the governments eyes. This bill was proposed in 2015 to the Congress spurred on by the biggest opponent of online gambling, land-based casino mogul Sheldon Adelson. Now the advocates of banning online gambling are set to use the transition period in the White House and put the proposal on the table again. This resulted in ten Attorney Generals signing a letter in which they appeal to the Vice President and Presidential transition team to acknowledge the dangers of online gambling. Some of the reasons stated in the letter are the fact that online gambling can cause addiction and result in divorce, domestic violence and even suicide. The letter emphasizes the problem of youth being overly exposed to gambling which cannot be controlled in case of remote gambling. Furthermore they point out the dangers of increased criminal activity and money laundering.
According to Nevada Congresswoman, Dina Titus this letter contains misinformation and inaccuracies so she felt obligated to clarify these points and give counter arguments. In her letter, Titus points out that the online gambling industry is responsible for the operation of the largest companies in the world as well as many smaller casinos. Banning online gambling would have a detrimental effect on employment and the economy of these states.
Furthermore, she explains that the internet gambling activity is strictly regulated and monitored, and "there are extensive consumer protections in place that are enforced by state law enforcement authorities". Concerning the problem of youth gambling Titus noted: "In Nevada, where there are effective controls in place to verify age and location, there has not been a single reported instance of minors playing poker online."
One important question comes up amidst this ongoing debate. What is the role of Sheldon Adelson in this matter? The casino billionaire is known to be a fierce advocate of banning online gambling and he has sponsored many initiatives in that direction. Given that he also contributed financially to the Republican presidential campaign, there are speculations that his chances of banning online gambling are higher than ever.
So what does this all mean to the USA online casino player?
In short it really means nothing. Only if you live in Nevada, New Jersey or Delaware are you able to play at an online casino or poker room which is regulated and licensed by a United States governing body. The rest of us who live outside these three states all use offshore online casinos where you can play real money online casino games anytime the mood strikes. Play real money slots, table games and video poker and do so at the best and most reputable USA online casinos available. These online casinos are all licensed and regulated and USA players can enjoy all the games they offer. Some USA online casinos even offer live casino games where you can play popular games like blackjack and roulette against a real person using a live streaming feed.
Get started at the best USA online casinos available and enjoy all the games they offer. As more news becomes available on the progress of getting real money USA online casinos regulated and licensed by individual states or on a federal level we will surely pass that information on here. In the meantime enjoy playing at our top recommended online casinos, all of which welcome USA residents and players.
» Tags: