Claim a Baccarat and Roulette Bonus
Posted on April 24, 2013 | Comments Off

on Claim a Baccarat and Roulette Bonus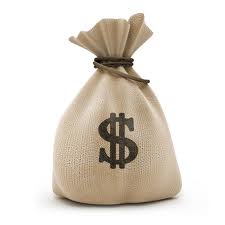 In most cases when online casinos offer a sign up bonus Baccarat and Roulette do not count toward earning that bonus. Most online casino bonuses require a rollover or playthrough requirement before you are able to make a withdraw. This means you must wager a specific amount before requesting a withdraw regardless of what your balance is.
An example of this would be if a casino offers a 100% match bonus with a 20x's rollover. You would need to wager $2000 if you made a $100 deposit before making a withdraw. To calculate your rollover requirement you just take your deposit amount multiplied by the match percentage and then multiplied again by the rollover requirement. In this example you deposited $100 so you multiply that by the 100%. You get $100 as a result and you must multiply that by 20 (the rollover requirement) to get $2000. $100 x's 100% x's 20 = $2000
While the $2000 wagering requirement may sound like a lot it will go by faster than you think. A very important thing to keep in mind however is that most casinos do not count Baccarat and Roulette play towards earning that bonus. Check the bonus terms and conditions to be sure. So if you were planning on only playing Baccarat or Roulette you should not claim a bonus. If you do you would be required to wager at least $2000 on a different game before making a withdraw.
Online Baccarat and Roulette Bonuses
For every rule there is an exception and the Diamond VIP Casino is the exception to this rule. The only time you should claim a Baccarat or Roulette bonus is if the bonus is a cash back bonus. A cash back bonus is only claimed after you have made your deposit, played the game or games of your choice and lose your entire deposit amount. Then you can request your cash back bonus and have your deposit amount placed back into your account for further play. These are the only online baccarat bonuses and online roulette bonuses you should claim if you do not have plans on playing other games.
The Diamond VIP Casino offers a cash back bonus on your first 5 deposits. Claim a 100% cash back bonus on your first deposit, 90% on your second, 80% on your third, 70% on your forth and a 60% cash back bonus on your fifth deposit. Because you do not claim the bonus unless you lose you should take full advantage of casino cash back bonuses offered by USA online casinos.
Say you deposit $100 and play Baccarat. If you win you can make a withdraw anytime you want because you did not claim a bonus. If you lose then claim your cash back bonus and play a different game. Baccarat and Roulette do not count towards the cash back bonus either but it is free money to play another game with. And the Diamond VIP Casino only requires you to rollover your cash back bonus 1 time. So if you deposit a $100, lose and claim your cash back bonus, just play another game and you only have to wager $100. Once you meet that $100 rollover requirement you can make a withdraw!
Many players do not realize you can use the above scenario so they never claim a bonus if they only play Baccarat or Roulette. Diamond VIP will also offer redeposit cash back bonuses where you can use the bonus in the same way as above. Bonuses are free money and we always try to use as many bonuses as we can and use them to our full advantage. See the Diamond VIP Casino review for more details on their bonuses.
Another type of cash back bonus you can use is the Gambling Insurance provided by BetOnline. Every Monday BetOnline will refund 10% of your losses for the prior week. When you log into your BetOnline account Monday morning your 10% will be in your player account. This 10% includes losses from playing Baccarat and Roulette.
See our recommended online baccarat casinos and online roulette casinos. Play at Diamond VIP or BetOnline and you can still claim a Baccarat and/or Roulette bonus.
» Tags: